During the scary Spring of Shutdown, I was sharing my Circus Power videos on Facebook to bring some laughter to our lives while we were all stuck inside. A friend who works at a nearby Senior Living Community contacted me about sharing my videos with the residents there who were bored and missing their families. I didn't think twice and was eager to help cheer up those folks. I created customized videos for them to share, like The Joys of Juggling, and on Red Nose Day, we celebrated with a clown video and some red noses for the employees. The program was well received and I'm inspired to share it with more Senior Living Communities around the world!
Circus Power Comes to Summit By Morrison....
How To Bring Circus Power To Your Group
The Circus Power program is a customized video-based activity program that can be enjoyed by groups or individuals. My latest version of the program is designed specifically for senior communities. Each program is customized for your audience; we'll discuss your specific goals and I'll provide customized videos and suggested activities to develop a Circus Month program to host at your facility. You'll receive an activity plan with six 20-minute videos to play for your group each week to build excitement around a Circus Month at your facility.
We all have fond memories of the circus and this year, more than ever, our seniors need something to laugh about! My Circus Power program keeps them engaged in the fun all month long with weekly circus activities and funny videos to watch.
Circus Power Video Topics Include:
Circus History and Life in The Circus
The Joys of Juggling
Circus Fitness
Clowning Around
Balance
Finding Magic in Your Creativity
All topics are geared to your audience level and interest. The more they engage, the more activities Circus Power can bring to your group to liven up their lives with fun and laughter!
Contact Me About Presenting Live or Online at your next event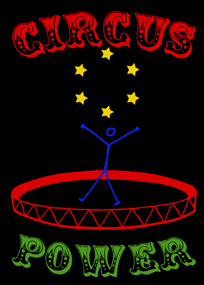 Circus Power is a Comical Motivational Program for adults who enjoy traditional circus stories! Veronica presents inspiring circus metaphors to help ease stress and share some laughs.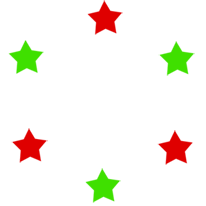 How To Harness The Circus Power
Book Me to Present at Your Next Event - Live or Online
Show My Videos to Your Employees/Residents
Bring The Circus Power Program To Your Community
Sign Up For the Free Circus Power Club!